Examining the Power and Impact of Colonial Language in Iceland
Achola Otieno, Inclusive Iceland Founder | 4 May, 2023
Words have meaning, words have power, and words can be used to destroy. 
During the 2022 Christmas season, I, a Black mother of mixed-race children growing up in Iceland, was in my home, cooking and dancing to Christmas music, when songs with derogatory lyrics began to play through the speakers. The playlist had been created by a local church, Langholtkirkja, for their Sunday school children's choir.
I wrote to streaming service Tidal, imploring them to remove the playlist from their platform. Thankfully, Tidal heeded my request. Yet, here we are again, months later, with racist language found first in the Sunday paper, and again in the pages of a children's crossword puzzle book.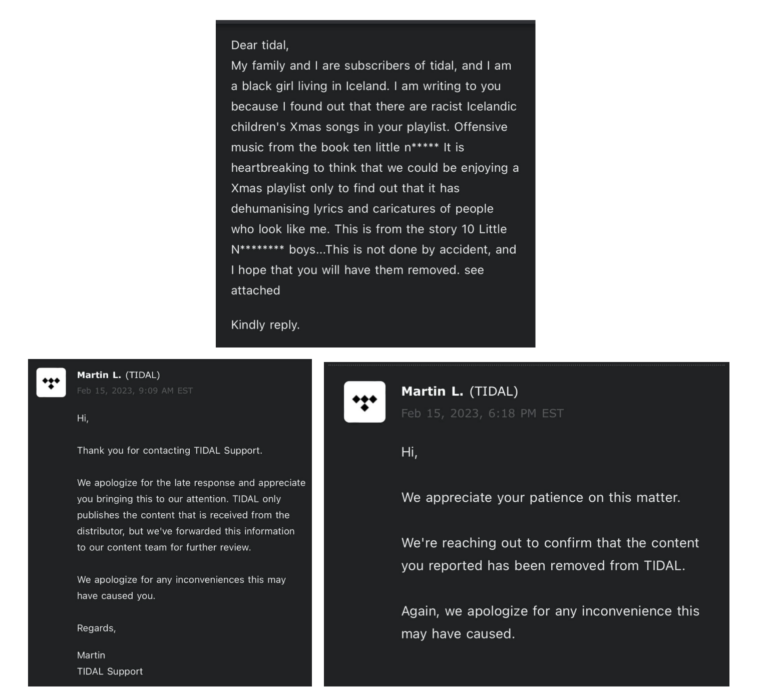 We seem to pose the usage of this hateful word as a conundrum, and for what? For whose benefit do we allow the usage of this word to continue? Is it a question of whether Black children deserve respect?
People always say that our children will grow up to be a better generation. Why, then, have derogatory words become normalised by people in power, and institutionalised in churches, children's crossword puzzles, and local newspapers? How can we ensure a better future when the adults in the lives of Icelandic children are still creating resources that teach them hate and exclusion? 
James Baldwin once asked his white countrymen why they would have invented such a word. He asserted,
"What white people have to do is try to find out in their hearts why it was necessary for them to have a n***** in the first place. Because I am not a n*****. I'm a man. If I'm not the n***** here, and if you invented him, you the white people invented him, then you have to find out why."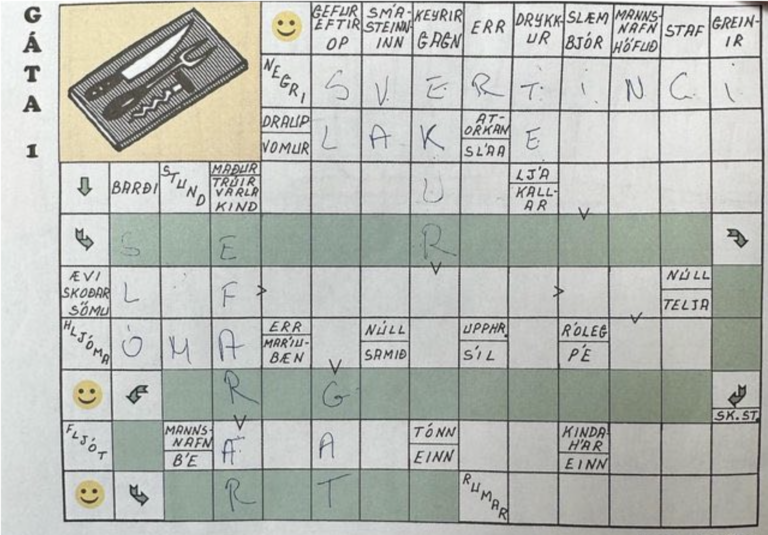 As someone born in Kenya, the N-word is a slur I had only ever heard on TV for much of my life. No one called me that on the streets of my birth country. I have since travelled to over 90 countries for holidays and work, but it was not until I began living in Iceland that I was called the N-word. Worse, I was called this name by elementary school children. When it first happened, I thought to myself, 'Why would a child hate the sight of me so much?' and 'What does this word, this idea, mean to them?'
One day while walking home from work, three young kids called me that slur again. I stopped to ask them if they were the N-word. They became embarrassed and ran away. This again happened to me one day while with my white Icelandic husband. This time, the word came from a group of children playing sports. But this word does not only play on the minds of Icelandic children. I have also been asked by my white workmates why they should or should not use the term. Why should it be the burden of Black people to endure such questions? Why must we justify why we deserve to be treated as human, and as equals with our peers?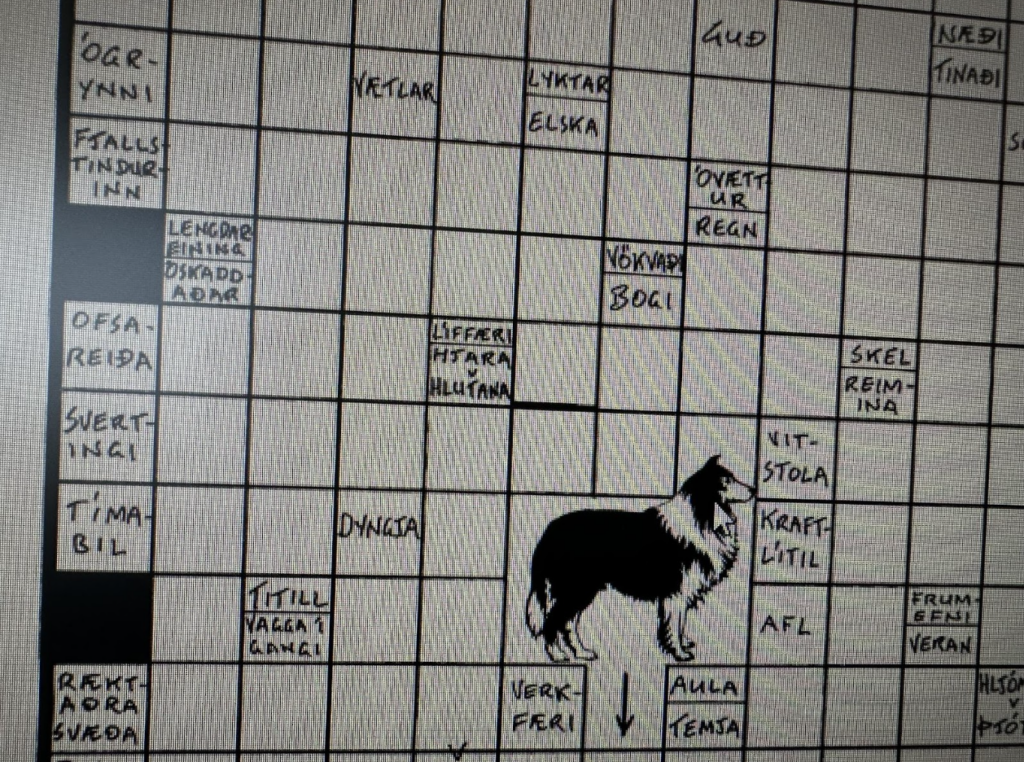 So, when I saw this crossword in 2023, I was not surprised that my Black peers and I have experienced these insults first-hand, but I will say that I was, and remain, disappointed. 
To address the issue, my husband contacted the sellers, both A4 and Hagkaup, who agreed to take the books off the shelf. Oh, and my husband got shit done. This was on the news.

In the news article, instead of a thoughtful reflection on the impact of such language on our youth and in our society, the owner of Króssgotublaðið complains of lost profits impacting the company and compares the N-word to verbal abuse against a white person. In reality, there is no context in global history where white people as a race were lynched, attacked by a supremacist hate group such as the KKK, or segregated because of the colour of their skin.
We must be truly honest with ourselves and acknowledge that racist colonial words are inseparable from their history, power, and impact. They leave behind a legacy of hate, pain, and endless negatives. My hope is that the distributors of the magazine will reflect on the issue, and show through action and accountability that our children deserve respect. 
Ultimately, this issue is a community responsibility. It is a call for each of us, and all of us collectively, to examine the power and impact of colonial language. At Inclusive Iceland, we bring our extensive knowledge to your organisation, focusing on equipping leaders and caretakers with the understanding and skills needed to eliminate discrimination. We teach empathy and respect in a diverse society to ensure everyone can have a sense of belonging.
Now, we call on you to join Inclusive Iceland in our mission to truly create a better society for the next generation. To learn more, get in touch or read more about us here.